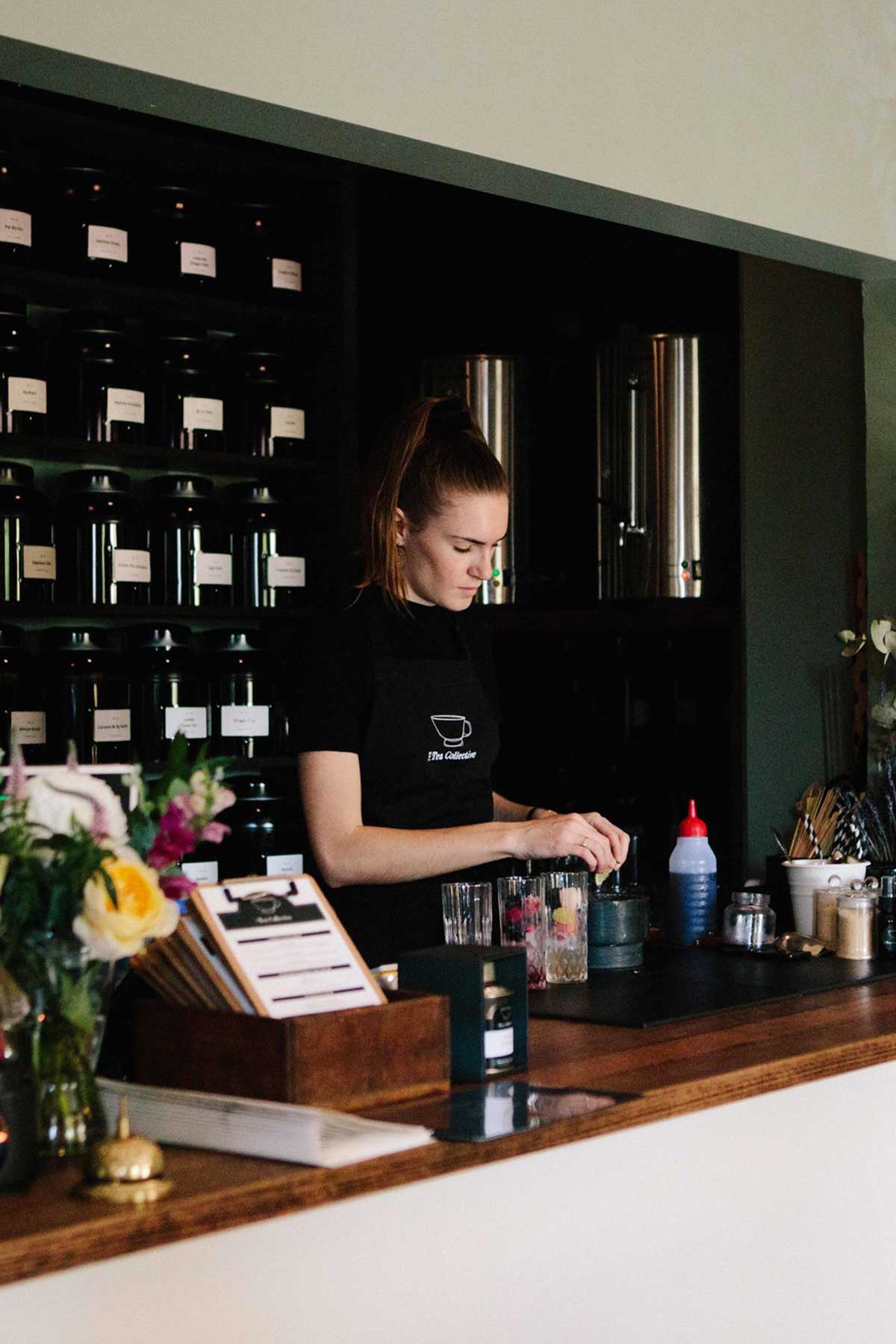 Available on weekends in our secluded upstairs Tea Rooms, our High Teas offer a beautiful tea experience accompanied by a delicious selection of sweet and savoury treats.

A variety of premium loose leaf teas by The Tea Collective are offered for you to enjoy at your own pace. Served alongside these are hand made dumplings and a triple layered tier with fresh baked scones with jam and cream, finger sandwiches, petit fours, and a zucchini and feta slice.

Session Times:
Saturday & Sunday
12:00 – 2:00pm
2:30 – 4:30pm

Prices:
$70 per person
+ $25 per person for bottomless mimosas. (Please specify in the booking comments how many would like to add on this option.)

Vegetarian, vegan and gluten free high teas are available as well.

You will be charged a deposit of $35 per person upon booking.

The remaining value will be charged 7 days prior to the date of your event.